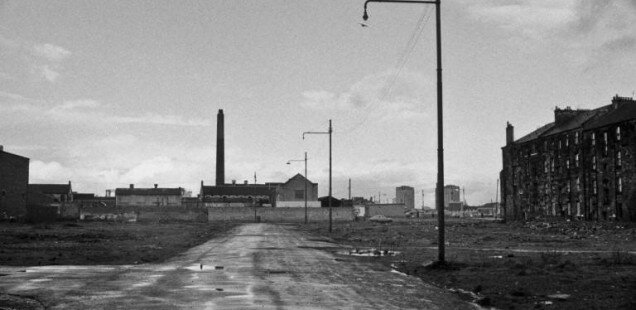 FILM SCREENING: GLASGOW (1982), Episodes 3 and 4
KINNING PARK COMPLEX (next to Kinning Park Subway), Sunday 25th May, 2-4pm. FREE
Second instalment of screenings from a series of films about Glasgow, originally aired on BBC in 1982. The series is a vital document of Glasgow, and the East End in particular, and gives a crucial historical context for understanding present-day social and environmental problems in the city.
These episodes (3 and 4) focus on housing policy and life in the once notorious Barrowfield estate next to Parkhead stadium, and culture, religion and community belonging in Glasgow, both positive and negative.
The screening will be introduced by members of Fight Racism Fight Imperialism (FRFI) and Glasgow Games Monitor. Open discussion to follow. All welcome!